Eagle Lake Marine is your local Bertrand Docks dealer
Bertrand has been designing and manufacturing docks on post, on wheels, floating docks and aluminum boat lifts since 1995.
Custom docks and lifts to fit your shoreline and your boat
Docks on Posts
Built to last, our docks on posts use a modular design that allows you to configure your installation as you please. Our removable decking simplifies maintenance and installation of your docks year after year.
Docks on Wheels
Our docks on wheels offer the same advantages as our docks on posts with the added feature of being much more easily movable due to their large plastic wheels. Getting your docks in and out of the water has never been so easy!
Floating Docks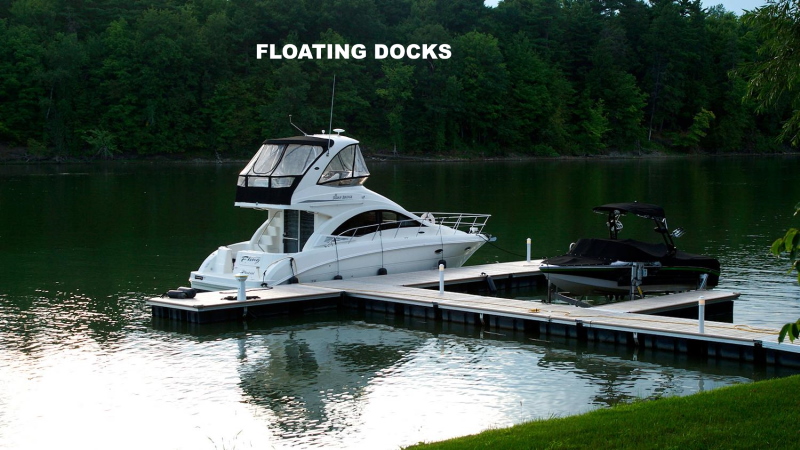 Our residential docks, sold by square footage, are ideal in deep water or when there are large water level variations.
Contact Eagle Lake Marine today to discuss your dock needs.
Visit the Bertrand Docks website to see the full range of docks and lifts available through Eagle Lake Marine.